Itty Bitty Kitty Studs- Silver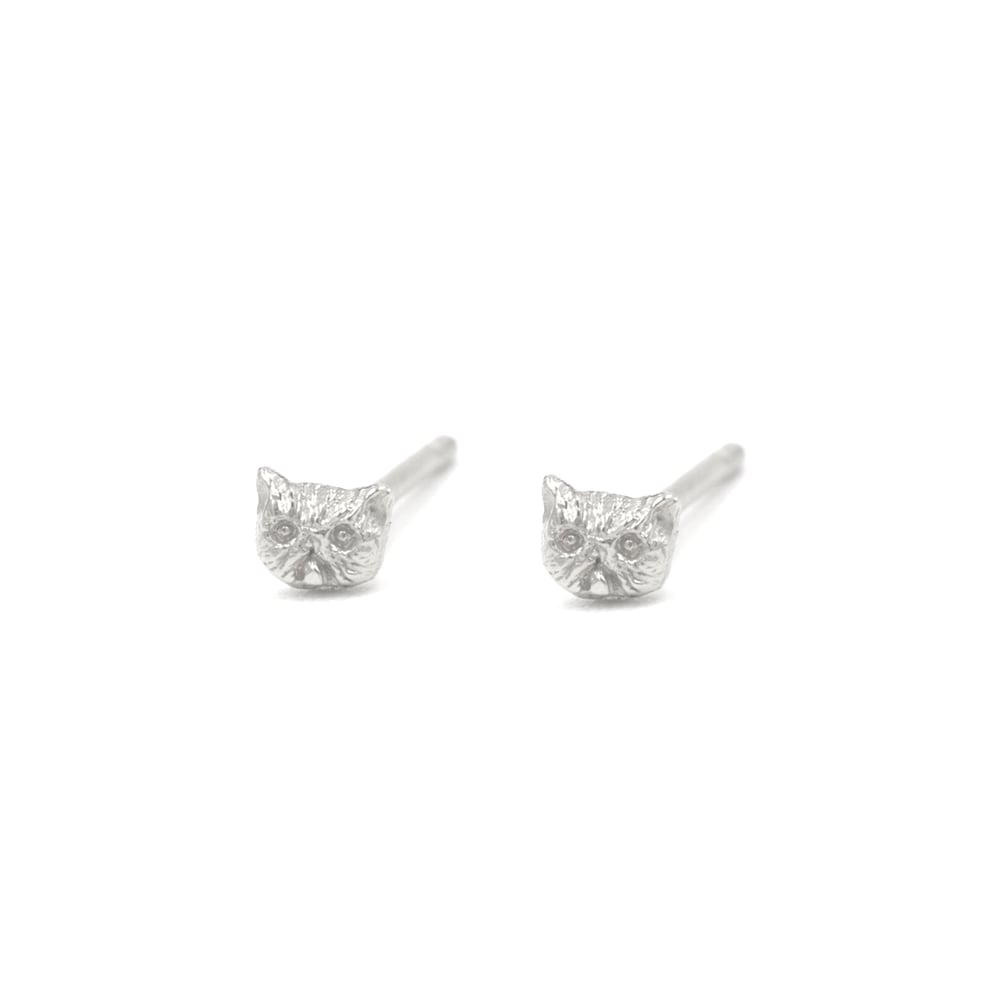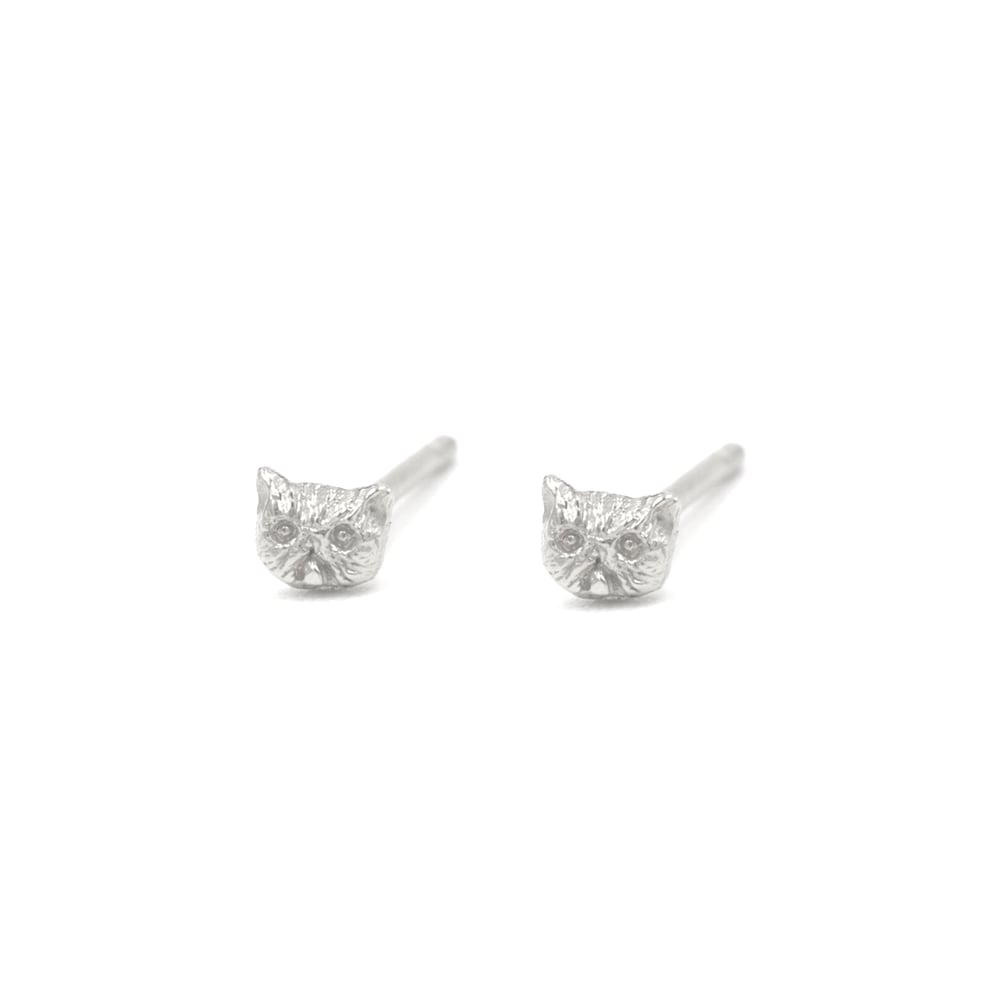 The daintiest little Persian cat studs. Hand carved in wax and cast in NYC from recycled solid sterling silver. Modeled after Collette's favorite cat, Ponyo. Available as a pair or individually.
-3x4mm Persian cat face (Very small! Pictured with matchbook for scale)
-Post backs
-Made by hand in NYC from recycled silver
This item is ready to ship within 3 business days. For expedited shipping, please contact us at sales@colletteishiyama.com.